3 Tier Service Trolley in White
Product Code: QW2
New look for the Q6
Attractive grey painted finish
Very versatile – can be used as a clearing trolley, service trolley, tea trolley
Featured with silent wheels
Choose any colour!
About the Quantum Range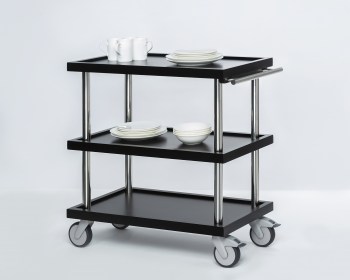 Smart service and clearing trolleys ideal for corporate and conference dining. Varied choice of real wood, laminates and stainless steel lined shelves for easy cleaning, hygienic solutions.
A selection of our trolleys